On Florida's northeast coast, you'll find the ancient and fascinating city of St. Augustine. With plenty of Spanish colonial architecture along with beaches on the Atlantic and the freshening breezes to go with them, St. Augustine is a wonderful place to live.
As in any other city, St. Augustine boasts numerous neighborhoods. Which one offers the best location and amenities for your family? The answer certainly will vary depending upon your individual needs.
However, the following are some of the most coveted neighborhoods in St. Augustine.
Old Town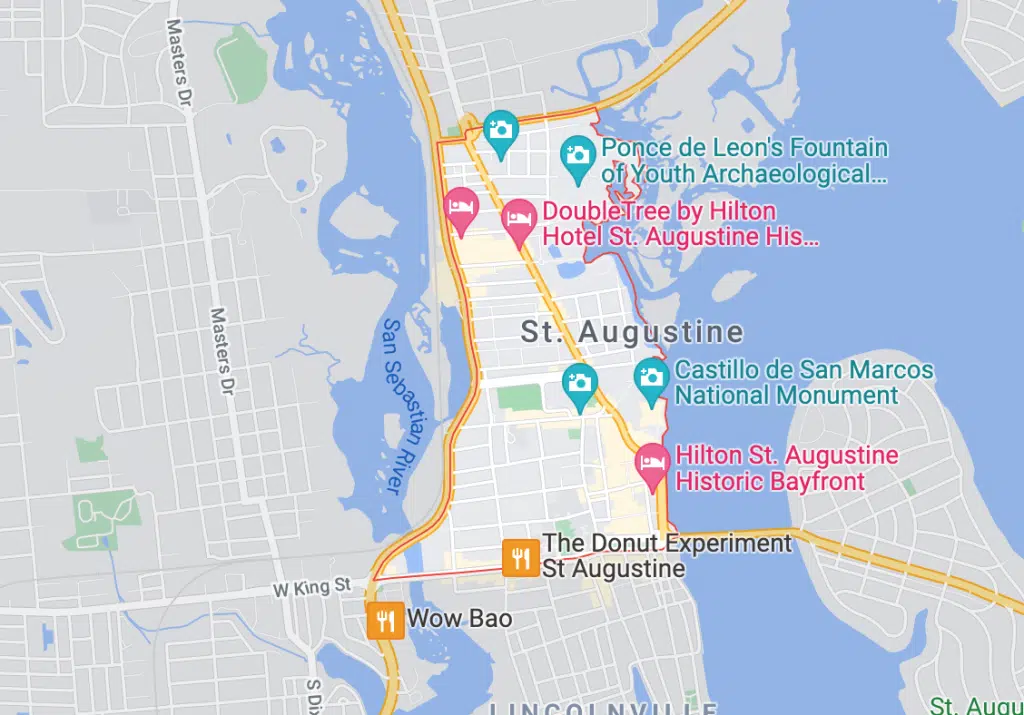 This may be the city's most famous neighborhood. Of course, most people know this district because of its many tourist attractions like the Fountain of Youth, Castillo de San Marco and St. George Street. However, Old Town is a whole lot more than just a tourist trap.
This also is the neighborhood to be in if you want to have excellent food practically on your doorstep. The sheer density of restaurants and bars is stunning, and you can find something to satisfy every palate. You'll also find numerous art galleries and shops. This is even a great place to raise a family since young kids will be attending the respected Ketterlinus Elementary School. Additionally, it's worth keeping in mind that the beach is only a brief 10-minutes away.
Most properties in Old Town are single-family dwellings, though you will find a condominium here and there. Prices tend to be higher in this district, but with cobbled streets and tons of charm, most people don't mind paying a little extra.
Old Town Homes For Sale
Anastasia Island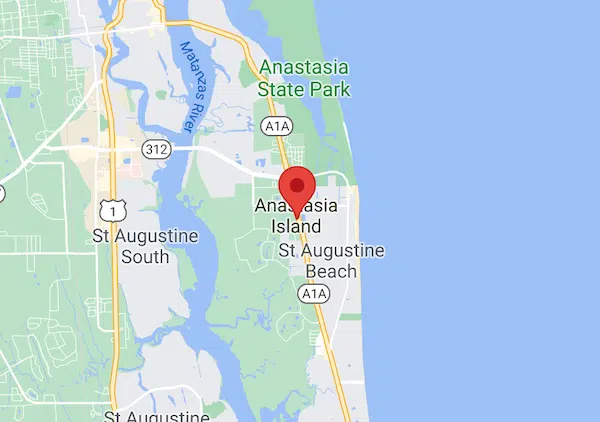 Just on the other side of the Matanzas River lies Anastasia Island. You can reach it by crossing the Bridge of Lions. Lined with gorgeous beaches as well as sand dunes and marshes, this is a remarkably beautiful place to live. Anastasia State Park is on the island as is the famed St. Augustine Lighthouse. There's even an alligator farm thrown in for good measure.
Much of the acreage on the island is set aside as nature preserve, making this a quiet and idyllic place to call home. Nonetheless, several residential communities can be found here. Some of the most popular include Davis Shores, Sea Colony, St. Augustine Beach and Sunset Point. Many of the homes found in these developments boast spectacular views and immediate access to beaches, trails and marshes. If you love the outdoors, this may be the perfect place for you.
A wide range of price points may be encountered on Anastasia Island. With some houses going at surprisingly affordable prices and other selling in the millions. Clearly, this is one of St. Augustine's most desirable areas.
Anastasia Island Homes for Sale
Atlantic Beach
This area seems tailor-made for people who want to live close to the ocean. You'll find Atlantic Beach immediately off of Highway A1A. From many of the homes, you can hear the sound of the waves and smell the sea salt in the air. People choose to live here when they place a high value on being able to escape to the beach immediately from their front door.
It's helpful to know that Beach Boulevard features some of the city's best shopping and dining opportunities and that Anastasia State Park is within easy reach. Other nearby attractions include the Farmers Market, fishing pier and St. Augustine Beach. The well-regarded schools in the neighborhood include R.B. Hunt Elementary School, Sebastian Middle School and Pedro Menendez High, so this is a good choice for growing families.
Like Anastasia Island, you may find a surprising variety of price points in Atlantic Beach. Whether the sky is your limit or you're on a budget, you may find your new home in this neighborhood.
Atlantic Beach Homes for Sale
World Golf Village
Some people move to Florida just for the weather. Often, they are drawn by their favorite sport, too. Maybe that's why World Golf Village is such a popular place for families and retirees. This sprawling complex encompasses 6,300 acres on which are situated two golf courses with clubhouses, dining rooms, bars, outdoor patios, locker rooms and pro shops.
Nearly 3,000 acres of the property is set aside as preservation lands, and residents may enjoy viewing the wildlife and ancient oaks. Also in the neighborhood are an IMAX Theater, the World Golf Hall of Fame, a swim and tennis center and a spa.
Residential neighborhoods within the World Golf Village are vast. The choices include upscale condominiums as well as estate-level homes. Accordingly, you could find prices as low as $100,000 and upwards of several million.
World Golf Village Property for Sale
Vilano Beach
Immediately to the north of Anastasia Island you'll find Vilano Beach. This coastal community is quiet and secluded, yet you'll still find a good variety of restaurants and shops along with a marina. The Vilano Beach Nature Boardwalk is a particularly popular place to enjoy a stroll or a jog.
This casual but close-knit community is perfect for laid-back folks. You have your choice of single-family dwellings and condos, but Vilano Beach also features many lots of land for sale on which you could build your dream home.
Vilano Beach Homes for Sale
Talk to a Realtor Today
If you are interested in learning more about St. Augustine and its many charming neighborhoods, then call a Realtor today. With expert guidance, you can find the perfect property at the right price for your family to call home.